It's highly recommended that all submitted files have fonts or text converted to outlines/shapes prior to upload. This will ensure that there are no changes to your text during the file setup process, as we do not have unlimited fonts loaded into our graphic software. If we do not have the font used in your design our software, it will not look the same when we open your file.
To convert all fonts to outlines or shapes you will need to follow the steps below. In some cases, we may be able to work with your file for certain products, but we are not responsible for any issues if the fonts were not properly converted on your end.
Adobe Illustrator
Select vector graphics and use hotkeys – Shift + Command + O to convert, or select then go to the menu and select Menu > Object > Convert to Shape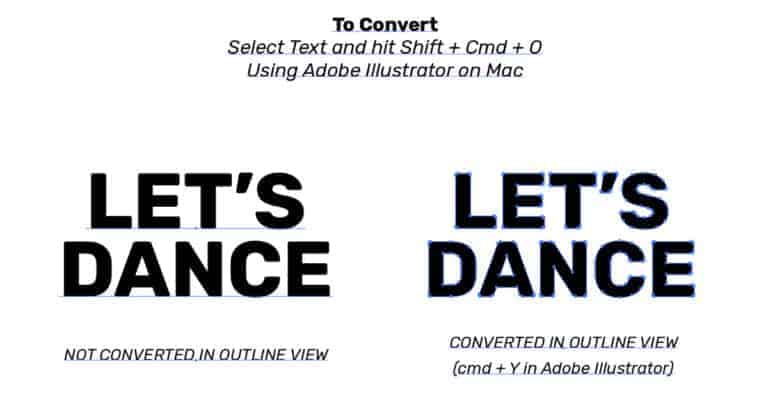 Adobe Photoshop
Select text layer graphics then go to the menu and select Menu > Type > Convert to Shape
Want Tips
It is also recommended to save a backup of your file without the fonts converted to outlines. In case you need to go back and edit at a future date.