Follow our installation guide to properly install your reusable vehicle stickers. By adhering to our guide (see what we did there), you'll be able to get the longest possible lifespan of your vehicle prints.
Clean Your Surface
It is important to only apply your reusable stickers to surfaces that have been cleaned before each application. Removing all dirt, oil, or moisture from the surface using Sprayaway cleaner (recommended), soap & water, mild cleaning solutions, or just water or rag if absolutely nothing else is available. Make sure the surface is wiped dry before application.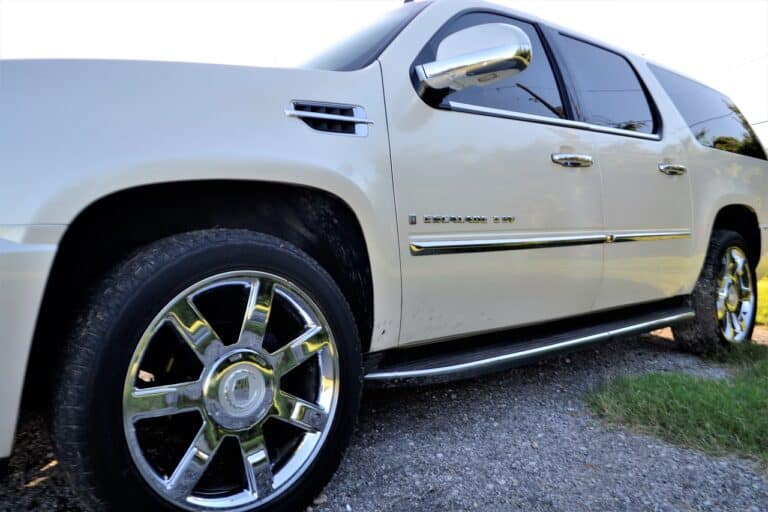 How To Position Your Print
There are a ton of ways to find the correct position and how to level or align with objects on your vehicle. We are not going to cover that in this article, because that is purely subjective.
Typically, professional installers will measure from an object in a couple of areas on a vehicle and place alignment markers with tape as registration.
Most commonly, door stickers and vehicle body stickers that are being reused and removed are just eyeballed during the installation. The installation is usually more of a function, not fashion.  Since it is a repositionable sticker material, you can just remove it and start again if it doesn't look right.
Installation Methods
There are many types of installation methods, but we've limited it to three for this product type. Feel free to implement any method that you may find in other resources on the internets.
The main thing with this product type is to preserve the backing liner paper that it is shipped with. All of these methods demonstrate the installation methods without cutting the liner paper. This is to keep the backing liner a solid piece that the sticker can be returned to if you choose to use that as your storage method.
Quick Hinge
This is the easiest installation method. With a simple positioning and adhesive locking method, you'll have your print installed in seconds.
Full Hinge
This is the most accurate method but does take a lot of prep and patience.
Freestyle
For very small prints this is pretty easy, but for large prints, it is a risky installation method, but if you know what you are doing it is the fastest method.
Click on tabs to view install method.
This is the simplest and easiest to perform. Basically, you'll be exposing a portion of the adhesive while you find the correct (or approximate) position. Then adhering that initial lock point, then continuing with the installation until you reach the end.
The hinge method takes some time. Not for a quick installation. You'll need to tape off sections to hold it in place, and a vertical or horizontal tape divider to act as the hinge. We'll show this method, but in most cases, for repositionable print installations, this may be overkill.
Regulators, Mount Up! This is the most brazen way of installing, but when done right fast and effective. Basically, you are releasing the backing liner completely and going raw. Remember it's repositionable, so if you're surface and hands are clean you will not be affecting the adhesive.
Removal and Reinstallation
When removing you'll want to make sure that you are pulling edges/corners as cleanly as possible. If you introduce dirt or oily hands at this point it may affect the adhesive upon the next installation. You may want to use a thin flat tool that can lift the corner first before grabbing it with your hands. This way your fingertips are not immediately adding contaminants to the adhesive.
Slowly, start peeling/pulling from a corner. If it is a smaller print (~24″ x 24″) you can just peel the entire print away and prepare it for storage.
If you are working with a very large piece, you may need a second person to help hold the print at then end when it fully releases.
To store your print there are many options. The main thing is to preserve the life of the adhesive. The most common storage methods are:
Lightly tacking on to a clean surface (drywall, desk, substrate, etc.) You don't need to fully apply without wrinkles as this is a temporary storage area. Hopefully, with not a lot of environmental factors. If there is a lot of humidity in these areas then you will want to make sure it is fully applied.
The backing liner that it was shipped with. The liner that came with your print has a greater dimension than the print itself. So you can lay to on the liner paper and store it flat or rolled up. It will want to tunnel if rolled up, but this is fine as it is a temporary storage space.
Anywhere you deem necessary that does not promote dust or moisture that could compromise the adhesive side.
This material is so nice to deal with. Unlike some very thin vinyl. You don't need a squeegee like most vinyl materials, but can be used if you feel necessary. With proper methods, it can be applied flush to the surface without a squeegee. Just use the methods described above, by pushing the air from the center out with the edges/palm of your hand and you'll have your print installed in minutes.